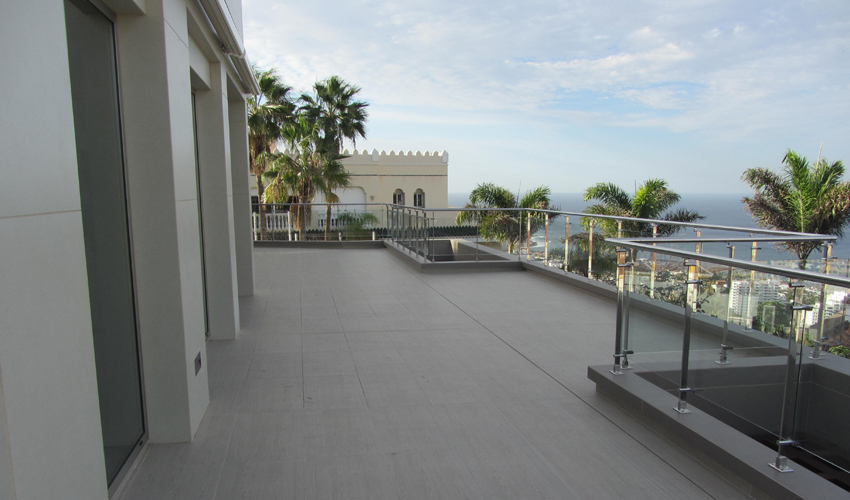 New Builds & Extensions
Whether you are looking for an extension to increase the size of your home or want to build a new home from scratch we have the solutions to get you what you require.  From the purchase of land through initial planning, build and finish we provide a fully legal A-Z service.
Moving into a perfectly clean and pristine new home where no one has lived before is an amazing experience.  We help you choose every detail of your new build to ensure that your needs and tastes are completely satisfied.
*Help with every step of the process
*Fully qualified and legal
*A-Z service
*High standard of craftsmanship
*Complete satisfaction as standard
October 2019 - Arona: Getting my terrace enclosed with glass and aluminium, great job so far. Looks fantastic, amazing quality job, can't wait to see it finished. Thank you.

Billy Porter – Terrace Enclosure
November 2018 - Arona: Great and fast service! I have ordered some security bars for windows and I have been promised a week to deliver and fit. It was faster than a week, and it took their specialists less than half an hour to fit them. Overall, it was a great experience and I totally recommend!

Miha Lacob – Security Bars
September 2019 - San Miguel: Mark and the team have just done a swimming pool and terrace in our home and the finished project far exceeded all our expectations, attention to detail and professionalism was outstanding. Thank you to all concerned.

Michaela McKenna – Swimming Pool and Terrace
June 2020 - Arona: Very professional, great product, and great price, highly recommended ?

Lorraine at The Palms Chippy – Protective Screen